1967 The start
The time: An important decade, in the 60s, a time for our civilization where technique is capable of achieving impossible objectives such as space exploration, ARGILES COLADES S.A. was born.
The place: Antecedents of this family business go back to the ceramics factories of La Bisbal d'Empordà (Girona). A town with a great ceramic tradition that concentrates a large number of artisan workshops of artistic potters as well as industrial ceramics.
The entrepreneur: Joaquím Trayter Cristófofol founded the company ARCILLAS COLADAS J. TRAYTER. This company would be renamed in 1980 as ARGILES COLADES S.A. with the same company name nowadays.
The purpose: The company was born innovating and using in its production process the first filter presses that replaced the traditional outdoor puddles. The industrial application managed to achieve a sufficient clay production to supply the main ceramic factories and workshops, becoming the first manufacturer in Europe.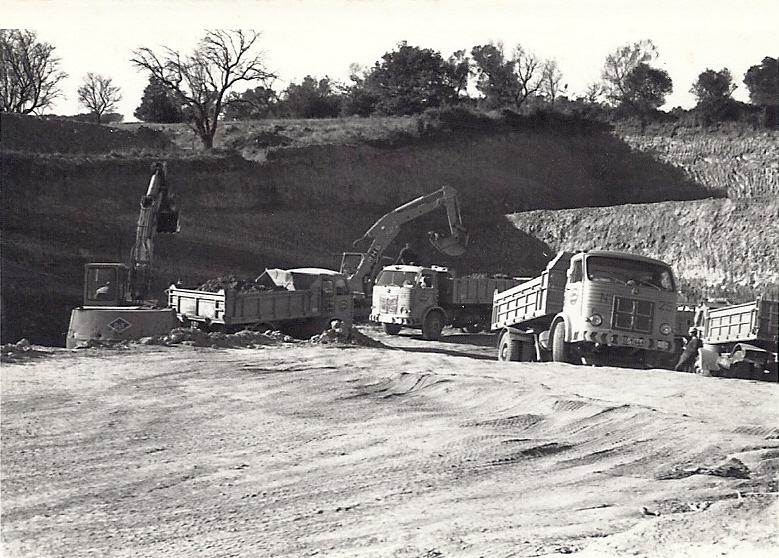 The 80s.
In 1987 a new plant was built for the manufacture of clay in a pendulum mil. In this way our first great brand was born, PEN CLAY. The acceptance in the markets generated its demand.
The 90s.
Continuing the growing process, in 1994 our Refractory clay was born. The company uses a plant investment to modify its details. The decision was clear, a fire-resistant ceramic material had to be incorporated into our production. The evolution in the quality of the clay bodies and the infinite possibilities of the new technologies were a clear.
Present
The company, with two main commercial brands, ARGILES COLADES and ARGILFIBRA, has the capacity to produce more than 6 different types of clays.
Since 1967, ARGILES COLADES S.A. has always maintained the clear commitment to offer a quality product and the appropriate service that customers require. This commitment and human effort are an inherent part of the quality policy of ARGILES COLADES S.A., and have been a key element when planning the company's business strategies.